November 2019
No.
Su
Mo
Tu
We
Th
Fr
Sa
44

27

28

29

30

31

1

2

45
3

4

5

6

7

8

9

46

10

11

12

13

14

15

16

47

17

18

19

20

21

22

23

48

24

25

26

27

28
29

30
In 2019 year Black Friday falls on
fifth Friday of November
Black Friday dates in the following years:
The dates the holiday is observed are marked with a dotted line (applies to federal holidays). Date calculations are based on your computer's time.
Black Friday 2019
Friday, November 29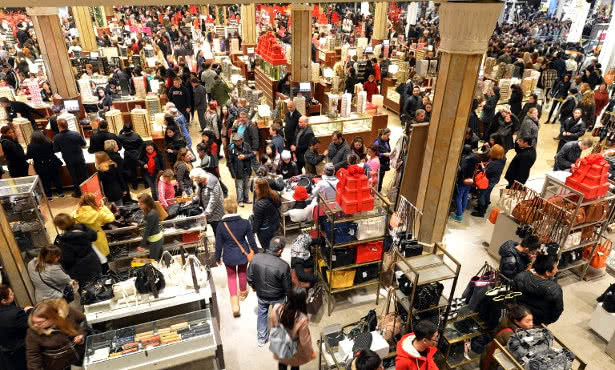 Black Friday is the day following Thanksgiving Day in the United States. It is often regarded as the beginning of the Christmas shopping season.
Most major retailers open very early (some at midnight) and offer promotional sales. Black Friday is not a federal holiday, but California and some other states observe "The Day After Thanksgiving" as a holiday for state government employees. Also many non-retail employees and schools have both Thanksgiving and the day after off, followed by a weekend, thereby increasing the number of potential shoppers.
Put a link to this page on your blog or website
Use Ctrl+C to copy the link
If you have found this website useful and would like to let other people know about it, simply copy the link shown above and paste to your blog post or a website. Thank you.