December 2017
No.
Su
Mo
Tu
We
Th
Fr
Sa
48

26

27

28

29

30

1

2

49

3

4

5

6

7

8

9

50

10

11

12

13

14

15

16

51

17

18

19

20

21

22

23

52

24

25

26

27

28

29

30

1
31
1

2

3

4

5

6
In 2017 year New Year's Eve falls on
fifth Sunday of December
New Year's Eve dates in the following years:
The dates the holiday is observed are marked with a dotted line (applies to federal holidays). Date calculations are based on your computer's time.
New Year's Eve 2017
Sunday, December 31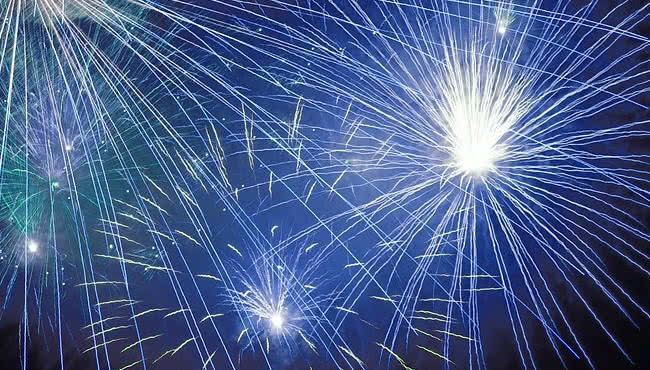 New Year's Eve is a festive farewell to the old year and welcoming of the New Year. It is often celebrated at private parties, balls or in the main streets and squares of cities. In the USA, the largest and most popular New Year's event takes place in Time Square in New York. At midnight, the spectators can admire fireworks and traditionally since 1907, the luminous sphere, called the Big Apple, is lowered from the mast.
Put a link to this page on your blog or website
Use Ctrl+C to copy the link
If you have found this website useful and would like to let other people know about it, simply copy the link shown above and paste to your blog post or a website. Thank you.