February 2018
No.
Su
Mo
Tu
We
Th
Fr
Sa
5

28

29

30

31

1

2

3

6
4

5

6

7

8

9

10

7

11

12

13

14

15

16

17

8

18

19

20

21

22

23

24

9

25

26

27

28

1

2

3
In 2018 year Super Bowl Sunday falls on
first Sunday of February
Date calculations are based on your computer's date and time.
Super Bowl Sunday is the day on which the annual championship game of the National Football League (NFL) is played. NFL is the highest level of professional American football in United States. The game was created as a result of agreement between NFL and American Football League (AFL). The two were merged in 1970. Super Bowl Sunday is considered national holiday by most fans. It is the second-largest day for food consumption in the U.S. after Thanksgiving Day. The Super Bowl is also one of the most watched American broadcasts attracting more than a hundred million viewers.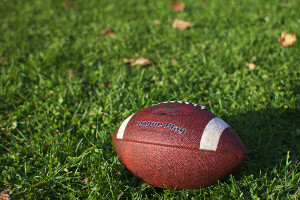 Roman numerals are used to identify successive games, instead of year in which it is held. The first, i.e. Super Bowl I was played on January 15, 1967. In 2018 Super Bowl LII (52th) will be held.
A list of Super Bowl Sunday dates in the following years
Below are the dates for Super Bowl Sunday in the next 10 years. You can also see on which day of the week the holiday falls and how many days are left until that date.
| | | |
| --- | --- | --- |
| 2015 | 1 February | Sunday |
| 2016 | 7 February | Sunday |
| 2017 | 5 February | Sunday |
| 2018 | 4 February | Sunday |
| 2019 | 3 February | Sunday |
| 2020 | 2 February | Sunday |
| 2021 | 7 February | Sunday |
| 2022 | 6 February | Sunday |
| 2023 | 5 February | Sunday |
| 2024 | 4 February | Sunday |